This month I was able to attend the World Maker Faire held a few minutes away from Queens College. I Volunteered as part of a team showing the Zen Robot Gardener.
As technology becomes affordable we will continue to find it in new places. We built a simple a robot to rake a zen garden, and set it up be interacted with and driven by the crowds. It provokes the question "Should we have robots raking our zen garden"?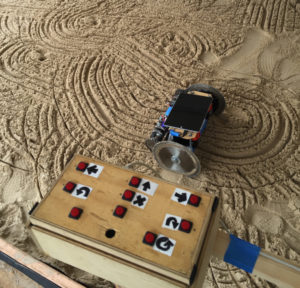 The project won four Editor's Choice awards at the Maker Faire!